Insights from Cannes Lions
✌️
At Cannes Lions 2023,
Yoof agency
experienced firsthand the gathering of global advertising and marketing minds. The festival offered powerful insights and trend-setting discussions from industry pioneers. It was a beacon of practical strategies that are set to shape Yoof's approach in the near future. The event also presented valuable networking opportunities, paving the way for potential collaborations. Cannes Lions 2023 was a key fixture for any agency aiming to remain on the cutting edge of marketing trends.
The Evolution of Consumer Behaviour and the Rise of Sustainable Products
The marketing landscape is witnessing a major shift as consumers show an increasing preference for sustainable products. A recent study conducted by the NYU Stern Center for Sustainable Business and Edelman PR presented at the Cannes Lions International Festival of Creativity highlighted this evolving trend. The research revealed that personal benefits relating to health, wealth, and community are driving the demand for sustainable products. Furthermore, while sustainable products have grown twice as fast as their conventional counterparts in the past decade, they still only account for 17% of the U.S. market.
Gen Z: The Emerging Powerhouse
The generational shift in consumer behavior becomes even more prominent as we delve into the habits of Gen-Z, a demographic projected to surpass millennials in spending power by 2031. The YouTube 2022 Culture & Trends Report, released at the Cannes Lions Festival, provides insights into this group's digital behavior. A notable 65% of Gen-Z prefers personally relevant content over viral content, highlighting their desire for personalization and individualized experiences.
A Deep Dive into Gen-Z's Digital Habits
The YouTube report offers a wealth of data on Gen-Z's digital habits. A significant 85% have posted video content online, and 55% engage with content that doesn't interest their peers. Over 60% are dedicated fans, with 61% describing themselves as a "really big" or "super fan" of someone or something. Furthermore, 63% have followed one or more meme accounts over the past year, and 59% use short-form video apps to discover longer-form content. These habits show a generation that's driving the evolution of internet culture, with 90% finding escapism through videos that transport them to different places, and 83% using YouTube for soothing content to help them relax.
Brand Transformations in the Metaverse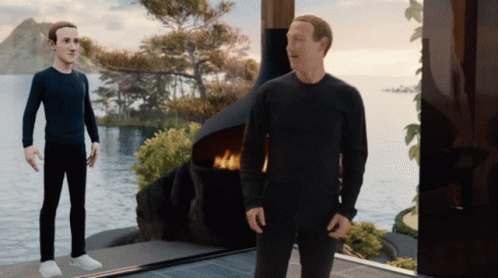 In the emerging world of the metaverse, brands are taking their first steps into this virtual universe. Meta made a significant impact at the Cannes Lions Festival with the introduction of two new Horizon Worlds. Collaborations with BMW's brand MINI and Fender Musical Instruments Corporation led to the creation of MINIVerse and Fender's Stratoverse, respectively, showcasing how brands are exploring this innovative digital realm.
Enhancing Brand Engagement Through AR Technology
Snapchat and British Vogue debuted an interactive augmented reality (AR) fashion exhibition at Cannes, demonstrating how AR technology can enhance traditional fashion showcases. The exhibition offered visitors a chance to virtually immerse themselves in designs from seven world-leading fashion brands, redefining the boundaries of accessibility, creativity, and expression in the fashion and design world.
Twitter and Shopify: Simplifying Social Shopping
Twitter and Shopify announced a new partnership at the Cannes Lions Festival, launching a sales channel app that allows US Shopify merchants to direct their customers to purchases via Twitter. With 6.5 billion tweets mentioning businesses globally in 2021, this partnership represents a significant step in converging social media and e-commerce.
Aligning Marketing Strategies with Gen-Z Preferences
With these insights in hand, it becomes clear that for successful marketing to Gen-Z, brands must adapt their sustainability messaging to highlight personal benefits, accommodate individual preferences, and harness emerging digital trends. The increasing influence of Gen-Z demands a new approach to marketing, one that combines sustainability, personalization, and innovation to meet the expectations of this tech-savvy, environmentally-conscious generation.

Marketing to the Next Generation
As we navigate through the changing dynamics of the marketing landscape, it is evident that the future belongs to a generation that prioritizes personalization, sustainability, and innovative digital experiences. Gen-Z, a demographic poised to dominate consumer spending by 2031, is already making its influence felt across different sectors, from sustainability-focused products to the metaverse. Brands are responding, finding novel ways to engage this audience and offer them the personalized experiences they seek.
As digital platforms continue to evolve, the introduction of new Horizon Worlds and augmented reality exhibitions underscores the potential for immersive brand experiences. Meanwhile, the fusion of social media and e-commerce, as seen with the Twitter and Shopify partnership, further amplifies the opportunities for brands to connect with Gen-Z.
Going forward, marketers must continue to adapt, ensuring their strategies align with the distinct preferences and behaviors of Gen-Z. Success will hinge on the ability to convey sustainability benefits effectively, offer highly personalized content, and harness emerging digital trends to create compelling and engaging brand experiences. Indeed, the marketing strategies of the future will not be one-size-fits-all, but rather tailored, sustainable, and digital-first – just as Gen-Z demands.