With attention spans getting shorter, it is essential to create compelling and interactive storytelling formats to keep the readers hooked. And, when it comes to Gen-Z and Gen Alpha, visual storytelling is the key.
Two social media platforms that have taken the world by storm and changed the way we consume visual content are Instagram and Pinterest. With over a billion active users, Instagram is one of the most popular social media platforms globally, while Pinterest has over 400 million active users. Both platforms rely on visual storytelling, making them ideal for media publishers looking to engage with Gen-Z news seekers.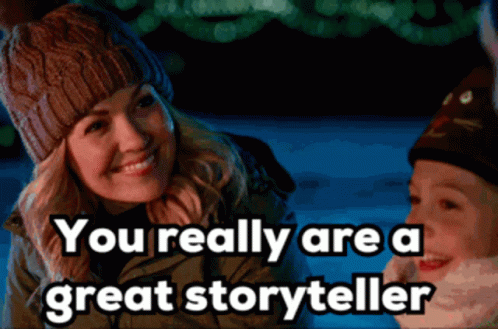 The importance of visual storytelling
It is a mighty tool that empowers media publishers to connect with their audience on an emotional level, communicate complex ideas in a simplified way, beyond black text on white background. In today's fast-paced digital world, where people are bombarded with information, visual storytelling has become essential to capture the reader's attention and make the content stand out.
The role of Instagram in visual storytelling
With the use of visuals, hashtags, and location tags, news organizations can create compelling and authentic storytelling that resonates with their audience. News publishers need to be creative and transparent in their storytelling, presenting content that is visually appealing and authentic. Instagram's algorithm rewards engagement, making it easier for publishers to reach a wider audience and present news in a visually compelling way, keeping their audiences engaged and informed.
The role of Pinterest in visual storytelling
Pinterest is a visual discovery platform that allows users to discover and save ideas. It is a highly visual platform that relies on images and graphics, making it an ideal platform for media publishers looking to create visually compelling content. Media publishers can use Pinterest to share infographics, data visualizations, and images that support their storytelling.
Pinterest also allows media publishers to create boards, which are collections of pins centered around a theme or topic. Media publishers can use boards to curate and share content that is relevant to their audience. By creating boards, media publishers can engage with their audience on a more personal level and build a loyal following.
🤔
So what?
Visual storytelling has become essential in engaging with young audiences, especially Gen-Z and Gen Alpha. Instagram and Pinterest are two social media platforms that have changed the way we consume visual content. Media publishers can use these platforms to create interactive and visually compelling content that resonates with young audiences. By incorporating visual storytelling into their content, media publishers can increase engagement, build a loyal following, and create a lasting impact.
Check out Yoof, the agency
Consulting publishers on Gen-Z
Our website